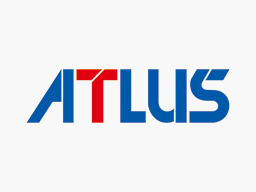 Atlus is a Japanese video game developer, publisher, and distribution company based in Tokyo, Japan, best known for the role-playing video game franchise Megami Tensei. In November 2006, Index Corporation acquired the company by buying a majority of its stock.
On August 30, 2010, Index Corporation announced that Atlus would no longer be an independent company and would be under their direct control. Though this has caused concern among fans about the future of Atlus, its CEO, Shinichi Suzuki, has officially affirmed that Atlus will continue to provide the "finest quality game experiences possible" and the merger only "further strengthens the foundation of Atlus, both in Japan and here in the United States". [1]
From 2010 to 2013, Atlus was a brand of Index Corporation. In June 2013, it was reported that Index filed for civil rehabilitation proceedings, facing bankruptcy with debts of ¥24.5 billion. An Atlus spokesperson said that Index Digital Media and the Atlus brand were unaffected by the proceedings. On 18 September 2013, it was reported that Sega Sammy Holdings won a bid to acquire the bankrupt Index for ¥14 billion. All Index operations, including the Atlus brand and Index Digital Media (Atlus USA), transferred to Sega Dream Corporation (a new subsidiary of Sega Corporation) on 1 November 2013. That day, Sega announced that it would change the name of Sega Dream Corporation to Index Corporation.
On 18 February 2014, Sega announced the separation of Index Corporation's contents and solution businesses into a new subsidiary, Index Corporation, renaming the old Index Corporation and its remaining digital game business division Atlus effective 1 April 2014. The new Atlus would include the foreign subsidiary (Index Digital Media), which would be renamed Atlus U.S.A. at the establishment of the new Atlus.
External links
References
Community content is available under
CC-BY-SA
unless otherwise noted.